Images by Jim Samuelson, jim@fotoescape.com
I shot this from just below the Valley View casino off Lake Wholford Road of the Paradise fire while it was still burning. It is 8 images stitched together and the entire field of view is burned. I live in Pauma Valley and my home was spared, although the fire came within a kilometer of it. --Jim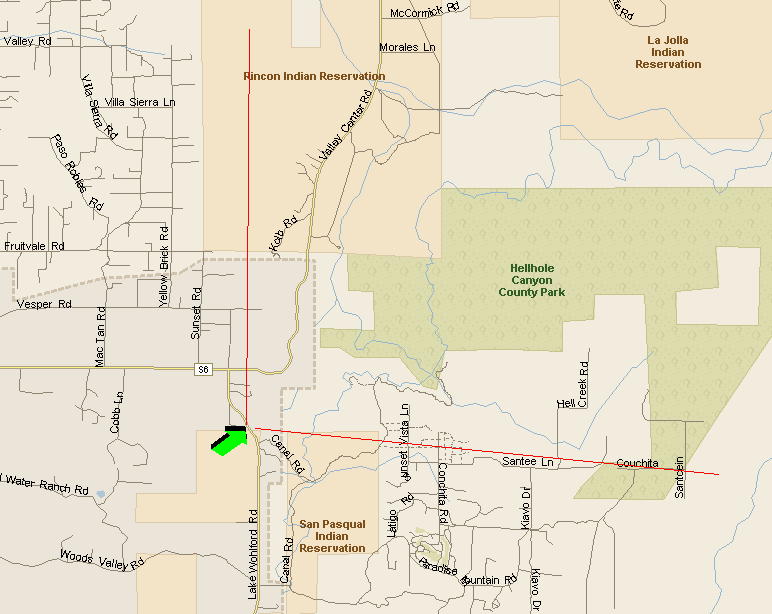 (Click image to enlarge)
Sunday morning from our bedroom - 2:30am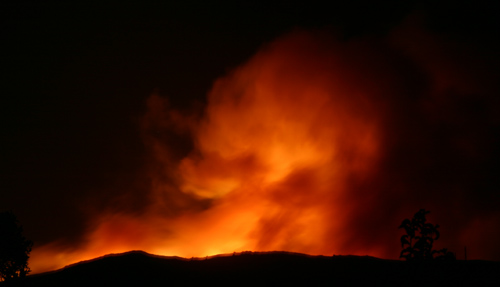 Going strong in the river bottom - 10:00am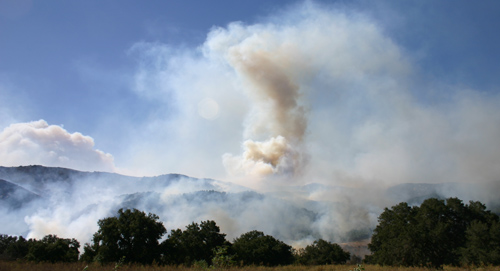 Checking in on Don across the street - 10:30am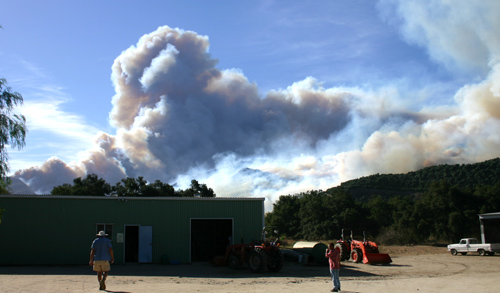 First air support - 11:18am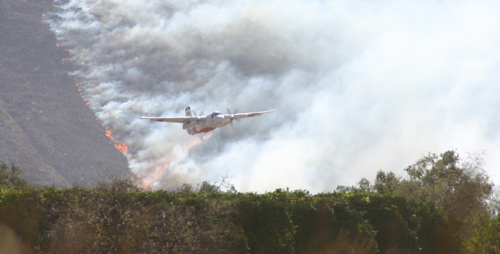 Don in his yard - 12:30pm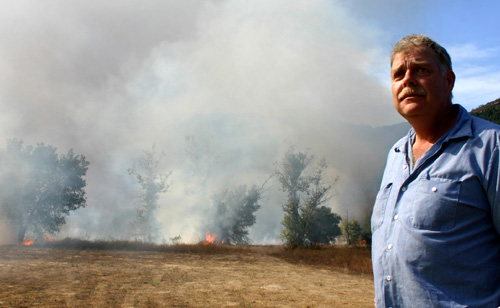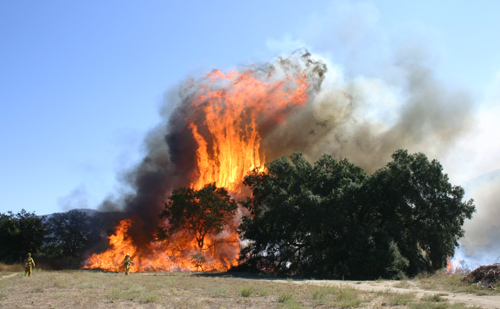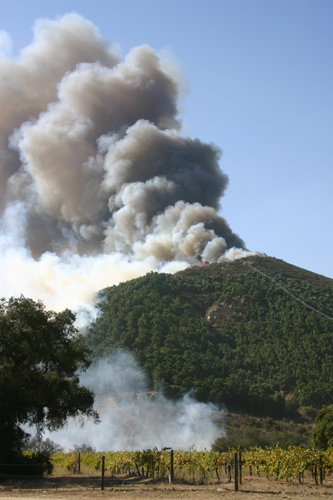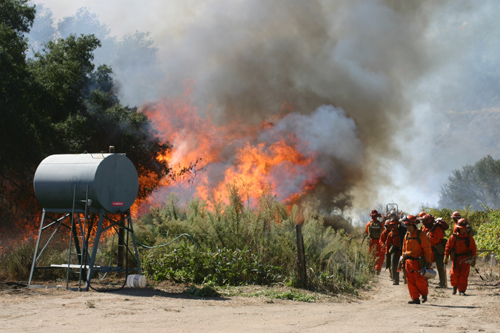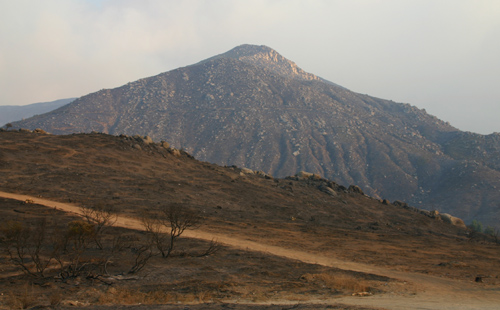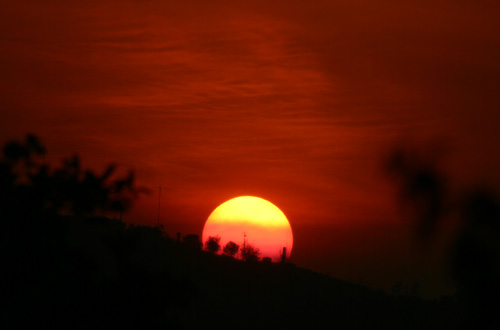 Other Images
Animals survived after the fires. The following photo was taken on November 12, 2003
(two weeks after the wildfires). The picture shows two mid-size animals standing on the top
of the mountain (the red circle) near Highway 15.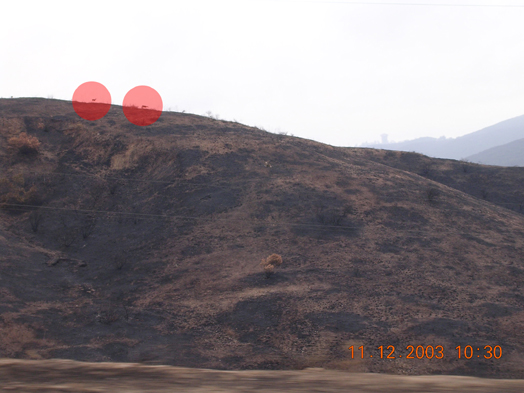 Click here to see the original image
This is the zoomed-in photo.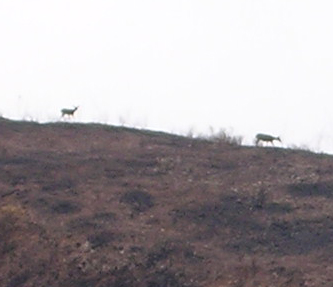 Airborne firefighting (Lake Morena, Campo, 2004)
UH-1H Super Huey helicopter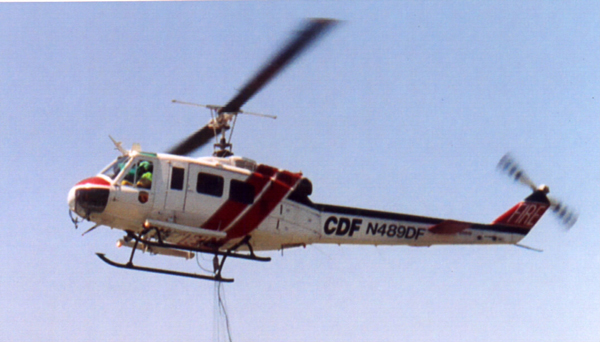 Sikorsky S-64 Skycrane