The demos require the Java compatible browsers. We recommend that you use the latest versions of Internet Explorer or Netscape Navigator (minimum requirement 4.x or higher). To launch the demo, Java must be enabled in your browser. Windows, Solaris, and Linux users will be prompted to download Java Plugin if not pre-installed.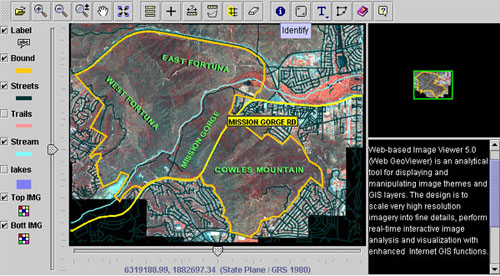 Environmental Monitoring and Management
(Click to launch the viewer)
What's new in Image Viewer 5.0 (Web GeoViewer) ?

Interactive toggle multiple GIS layers on and off


Translucent filter layer for thematic mapping


Dynamic identify any geographic feature and place


Fully Customizable map composition, legend color and text


3D rotated text label and image regional annotation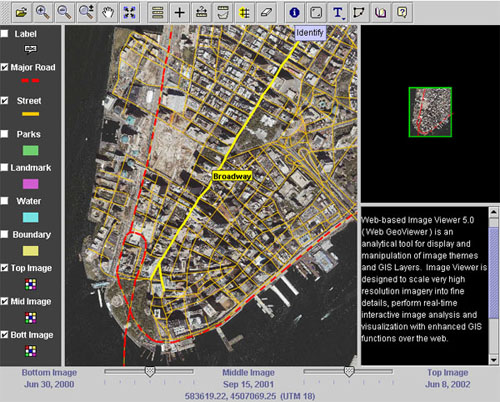 Infrastructure Management and Homeland Security
(Image courtesy of Space Imaging)