SDSU Campus Security Enhancement


Task Description
SDSU campus police department can use mobile GIS solutions to enhance the campus security. Police officers can use Pocket PC to locate an accident or to report an event back to the control center (or the web server) via wireless communication. The following demo illustrates a scenario that a police officer got a fire-alarm situation on the West Common Plaza. The officer used the ArcPad to retrieve the building information, estimate the possible evacuation plans/scenarios and then filed a report back to the web server.
Mobile Device Gallery
1. Launch ESRI ArcPad software on Pocket PC. Use Wireless Intranet (Wi-Fi) to connect to the "Renoire" notebook IMS Server (130.191.118.58). to add "SDSU Campus" image to ArcPad.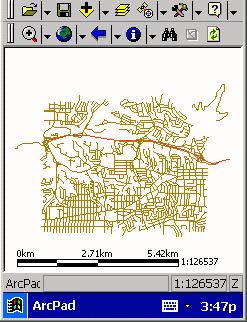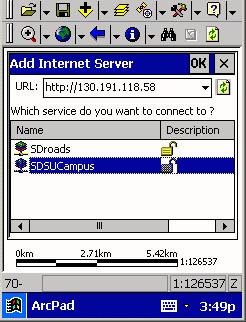 2. Zoom-In to ArcPad and see more clear campus image and the West Common Plaza.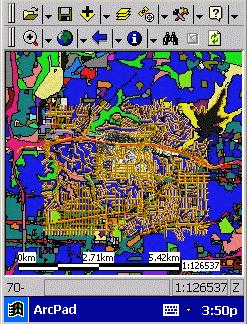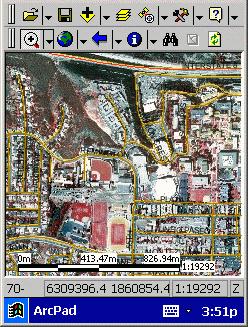 3. Activate GPS units and locate our current location on Campus.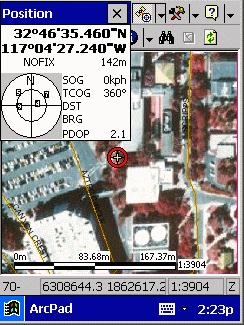 4. The next thing is to query the building numbers and the capacity from ArcPad ' Building : West Common Plaza, capacity: 500 persons. Funtions: Restaurants and coffee shops. (Note: this function is not available yet in our demo).
5. The police got a request about where the staff on the CESAR lab should be evacuated by this situation. The police office will need to measure the distance between CESAR lab and the West Common Plaza.
Measurement Results: 102 meters. (No need to evacuate)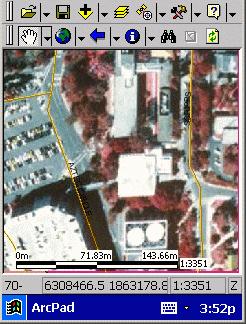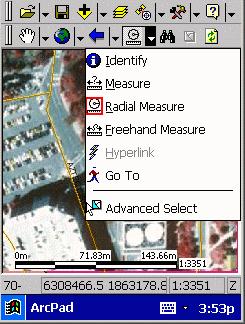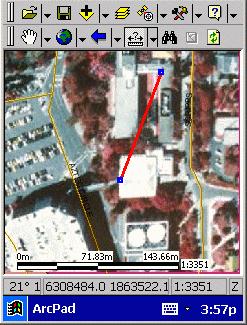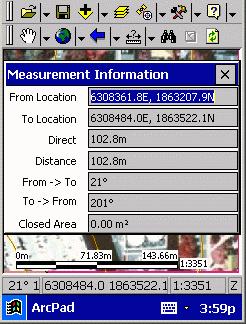 The Office checked around the West Common Plaza and found out the fire alarm is just accidentally pulled. No fire or any damage in the building. Then the officer used the pocket PC to report the accident to the control center (web server) immediately.
6. Open the Pocket Internet Explorer to Enter the Police Report: Priority Medium, Case: Fire Alarms. The police officer can enter his/her ID and report the events.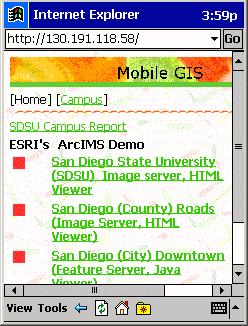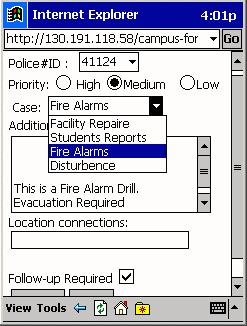 Note: This demo combine the Mobile GIS software. ArcPad, GPS, and Local Wireless Network. The following figure indicates the Wireless Adaptor's configuration.