---
All evacuation orders have been lifted this morning 11:00am in San Diego County (Oct. 31).
Click Here to see the latest and last fire perimeter update and evacuation map provided by County's EOC.
Official Government Links: (These websites include the most updated fire info and fire maps).
---
Archived Maps
(PDF download - duplicated copy from the San Diego County Emergency Homepage) created by EOC and SanGIS.
---






---
Printable PDF maps
(created by GIS volunteer group)
Printable PDF maps with county-wide overview (1, 2) and active fires on topo sheets (Harris, Horno, Poomacha) (created by Andr'e Skupin).
Oct. 25, 2007

Oct. 24, 2007 - created by Andr'e Skupin.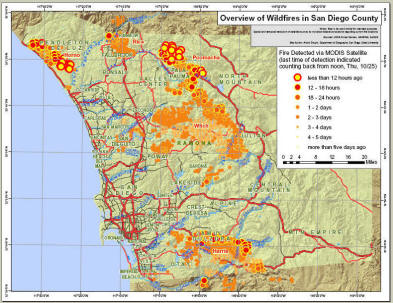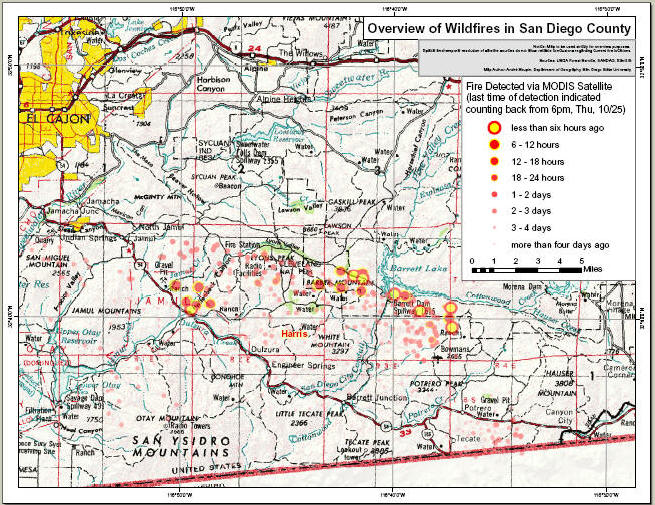 The following map is created by Dave McKinsey.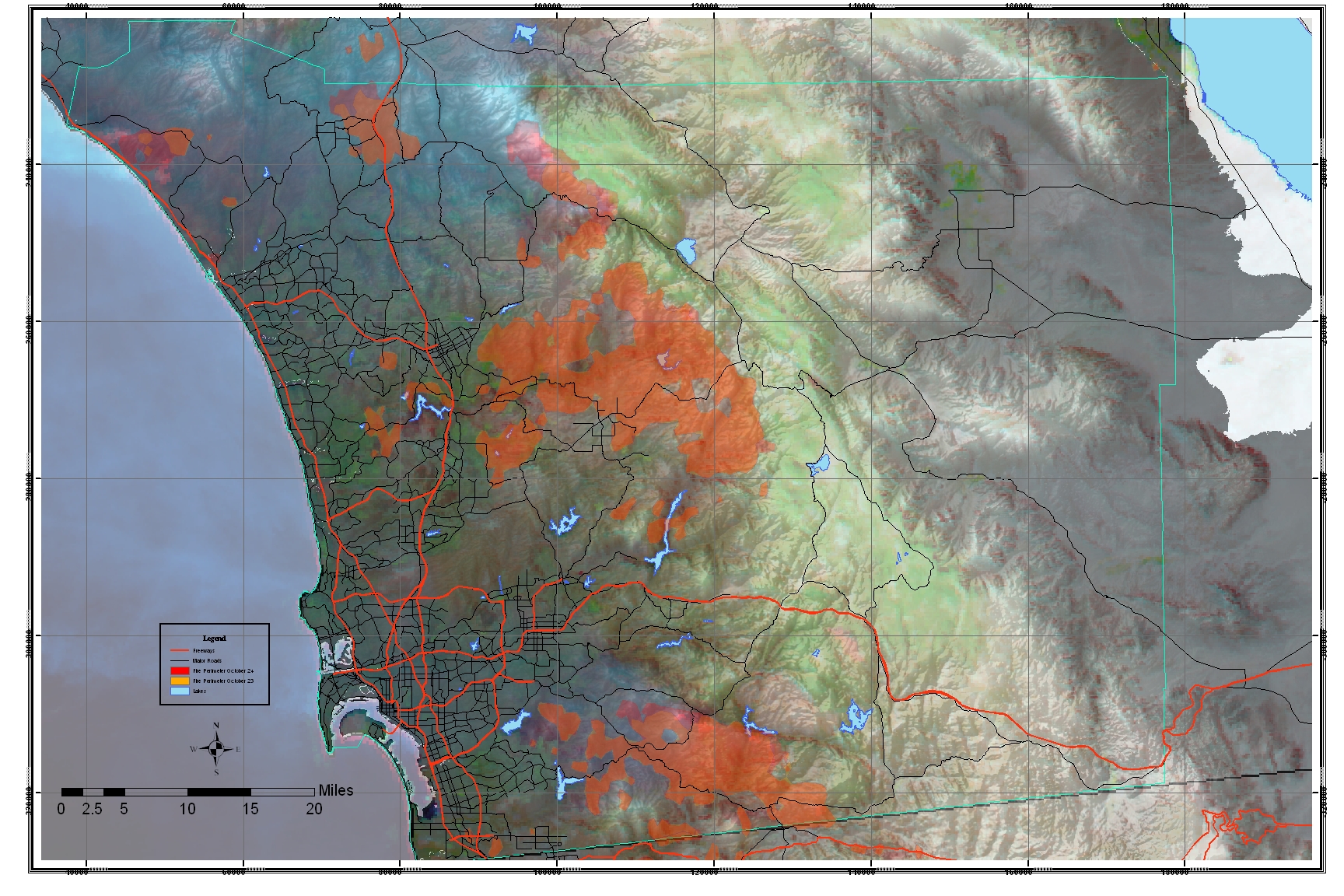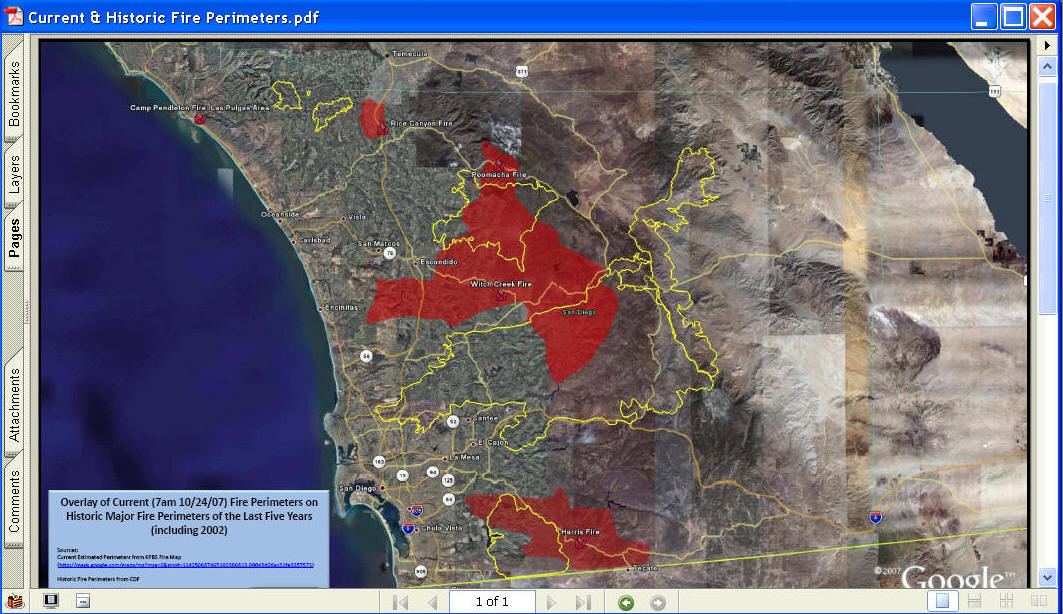 ---

Automatic Wildfire Services for San Diego Region (ArcIMS 9.2 + 24x7 Scheduler) created by SDSU Geography Department. A prototype of automatic wildfire services for San Diego Area. The source of wildfire information is Geospatial Multi-Agency Coordination (GeoMac http://geomac.usgs.gov/) (crated by Tong Zhang)

(Note: The wildfire perimeters are updated daily. However, due to the delay of data integration process, sometime the display of actual wildfire perimeters may be delayed for three days.) The map viewer may take 5-10 minutes to launch at the first time.

Automatic Weather Services for San Diego Border Region (ArcIMS 9.2 + 24x7 Scheduler)
A prototype of automatic weather services (maximum/minimum temperatures, wind direction/speed) for San Diego Area. The weather information is extracted from National Weather Services National Digital Forecast Database (http://www.weather.gov/ndfd/). (crated by Tong Zhang)
---